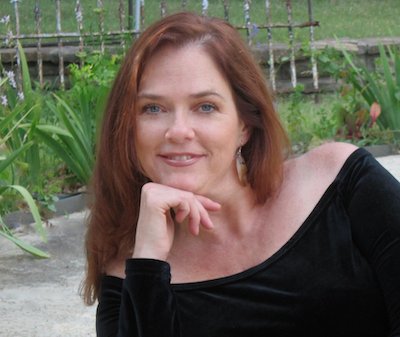 Born in Dallas, Texas and raised in Europe, multiple award-winning designer Rebecca Winn grew up surrounded by the inspiring gardens and architecture of Italy, Scotland and England where her family lived when she was a child. Her years in Europe had a profound effect on her artistic sensibilities and strongly influence her designs. Her natural connection with people helps her create very personal gardens that are unique to their owners. With a degree in Fine Art from The Meadows School of the Arts at SMU, Rebecca considers herself an artist first, and approaches each landscape design as a living work of art.
Rebecca's horticultural, environmental and design expertise has led to numerous magazine articles, published regionally and nationally, both by her and about her and her work. An engaging and informative speaker, she was recruited as an on-camera talent-expert for eHow.com, the largest how-to website online with over 100 million viewers a month.
In addition to her on-air work, Rebecca is a committed educator and continues the legacy of her ancestor, John Muir, renowned naturalist and founder of the National Parks system, by speaking frequently to corporate groups, Realtors, neighborhood associations and garden clubs across the state about how to preserve landscaping during drought conditions and with water restrictions. She has also been a featured speaker on subjects of design, gardening, and the history and lore of herbs at diverse venues including The Dallas Arboretum, Neiman Marcus and the Dallas Independent School District. Rebecca has served on numerous arts, civic, and gifted education boards, including the Landscape Design & Implementation Oversight Committee for the Katy Trail, the largest city park/bike trail in Dallas. She is the founder of the Trees for Texas Foundation.
To book Rebecca to speak to your group click here.